News


< Back
Risk-Management : Operational Risk : Analytics :
Lepus, SAS Research: Data Dilemmas Plague Bank Compliance

Reporting risk to regulators hampered by separate systems, inflexible sources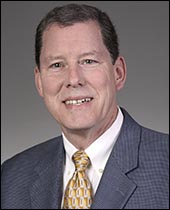 David Wallace
Global Financial Services Marketing Manager
SAS Institute


Increasing regulatory pressure requires banks to improve risk aggregation and reporting. Yet a majority struggle with data inconsistencies, says a recent Lepus Research and SAS survey. This technical hurdle was pinpointed by 81 percent of banks surveyed. More than half also face difficulties from separate risk systems and inflexible sources.
Lepus surveyed 27 global financial institutions about the Basel Committee's Principles for Effective Risk Data Aggregation and Risk Reporting. Also known as BCBS 239, the principles aim to increase transparency and reduce operational risks. Adherence to these principles allows banks to improve stress testing and anticipate future problems.
"The survey clearly shows that firms are struggling with the legacy of their separate, siloed risk systems," said Geoff Kates, CEO of Lepus. "That makes it extremely difficult to combine high-quality data for regulatory reporting, risk and capital management, and stress testing."
An overwhelming majority of firms seemed skeptical of their ability to prove data origin – a requirement of BCBS 239. Some 67 percent saw room for improvement and 22 percent identified a need for significant investment.
The institutions were also asked if they expected BCBS 239 compliance initiatives to deliver ancillary business benefit. Many anticipated achieving a more holistic organizational view of risks, with 22 percent citing improved stress testing capabilities and 30 percent needing a more holistic view of firm-wide risks.
"In the regulatory-compliance future, stress testing will be an ongoing process of analyzing unpredictable scenarios instead of an annual exercise devoid of surprise," said David M. Wallace, SAS Global Financial Services Marketing Manager. "Banks that fully implement BCBS 239 principles as best practices will be able to analyze surprise scenarios on demand for regulators. In addition, they'll be more effective and efficient in capital planning."
SAS provides a range of solutions to help firms meet the BCBS 239 principles from risk data quality and management, data lineage, risk aggregation, visualization and reporting, and stress testing.
To compare your firm's readiness for BCBS 239 to the Lepus survey results, read the report paper Industry Challenges: Implementing Effective Risk Data Solutions.
ABOUT Lepus
Lepus was founded in 1997 to provide research, consulting and marketing services to the finance industry. Concentrating mainly on investment banking, Lepus also offers services in the retail, insurance, asset management, corporate and hedge fund sectors. Lepus' success is founded on its ability to provide its clients with a service which is expressly geared to their individual requirements.
ABOUT SAS
SAS is the leader in business analytics software and services, and the largest independent vendor in the business intelligence market. Through innovative solutions, SAS helps customers at more than 70,000 sites improve performance and deliver value by making better decisions faster. Since 1976 SAS has been giving customers around the world THE POWER TO KNOW.