News


< Back
Risk-Management : Software Development : Collaborative Accountability : ISV
TeamConnect ISV Partner Program: Innovation in Collaborative Accountability

The TeamConnect ISV Partner Program provides APIs, engineering support and development training to solution developers expanding TeamConnect functionality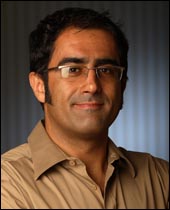 Afshin Behnia
President
Mitratech


Mitratech, a leader in collaborative accountability applications including matter management, e-Billing , and GRC management automation, today announced the Mitratech TeamConnect ISV Partner Program, a new initiative designed to provide partners with tailored tools and resources to develop specialized applications and new features on the TeamConnect platform.

With a number of partners already enrolled and delivering new applications, the partner program accelerates innovation for Mitratech's TeamConnect Enterprise platform, which is being used across hundreds of major corporations and government agencies including more than 25 percent of the Fortune 500. The platform currently supports a suite of applications to automate corporate legal operations and governance, risk and compliance (GRC) management functions in large enterprises. Partner-developed applications will continue to improve transparency of corporate reporting, reduce exposure to risk, and sharpen operating discipline, information security and process efficiency, in accordance with the Collaborative Accountability principles whether they build on Mitratech's existing suite of applications or expand into new areas.

"Developing on the TeamConnect platform was attractive to us because it offered a much shorter time to market for our applications," said Dan Hamilton, President of Mosaic Consulting. "What we found compelling in the platform was the richness of the entire user experience that enables users to effectively collaborate on projects with full traceablity."

Based on a scalable and extensible standards-driven architecture, the TeamConnect platform is highly customizable, providing a framework for custom development to address specific workflow and operational requirements. Both enterprise development teams and implementation partners have leveraged the development framework to build new TeamConnect applications. Mitratech has created the TeamConnect ISV Partner Program to facilitate further development and integrate third-party applications and features into Mitratech's support services. TeamConnect ISV Partners generate revenue through Collaborative Accountability offerings. Mitratech provides partners APIs, engineering support and training to facilitate their development efforts. Partners agree to update applications as needs, demands and technology evolve to ensure that TeamConnect applications continue to be competitive, feature-rich products.

"TeamConnect is a powerful, holistic platform for managing and automating complex collaborative processes in which transparency and accountability are essential," said Afshin Behnia, CEO, Mitratech. "We've leveraged TeamConnect to develop leading applications that address major legal and GRC business processes. Our Partner Program will enable developers to build new solutions that integrate with our existing application suites or extend our platform with new Collaborative Accountability applications for requirements elsewhere in the enterprise."

TeamConnect Partner Applications
The program has already led to the development and recent release of several new applications that enhance TeamConnect's value and productivity, including:

Tessera Mail (tMail)
Developed by Mitratech implementation partner Mosaic Consulting, tMail is a client-specific, customizable email plug-in that delivers significant efficiency gains and improves response times. tMail provides unprecedented control over the content, format, recipients and triggers of all emails, enabling full collaboration with internal and external contacts throughout the lifecycle of a matter.

TeamConnect Legal Hold
TeamConnect Legal Hold is a robust solution for managing legal hold processes, costs and risks that was developed by partner Kiersted / Systems, a leader in electronic discovery and legal technology consulting. The application was developed to address the growing complexity and risks associated with e-discovery.

Mitratech provides market-leading Collaborative Accountability Applications for businesses and their trusted partners. With team-oriented domain applications in legal process automation, governance, risk, compliance and security, Mitratech's TeamConnect® Collaborative Accountability Suite improves transparency of financial reporting, reduces exposure to risk, sharpens operating discipline, improves information security and the efficiency of enterprise processes. Our Collaborati browser application also meets the accountability and collaboration needs of proliferating extraprise teams, wherein vendors, partners and service providers often have to be included in sensitive teamwork projects such as electronic billing, legal hold and collaborative budgeting, or those which expose your business to liability.