News


< Back
Risk-Management : Legal : Crisis Management : Compliance
Address Issues Before a Crisis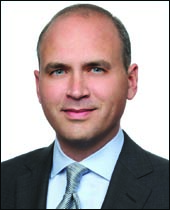 Mike McNamara
US Managing Partner
SNR Denton


SNR Denton announced the latest offering in its crisis and risk management capabilities as a complement to the firm's global Corporate Governance practice. The new Board Advisory and Risk & Crisis Management team includes a cross-disciplinary group of professionals to help corporate boards and executive management proactively address governance issues before they become a crisis, and swiftly respond to emergencies in the event they do occur.
Since the beginning of the financial crisis in 2008, the US political and regulatory environments for public companies have changed dramatically. Now, in addition to an isolated lawsuit or investigation, crisis situations may bring companies a host of related issues, including inquiries on multiple fronts—US DOJ, FBI, SEC, congressional, industry regulators, state attorney generals—as well as various lawsuits, employee and executive issues, customer reaction, vendor issues, and issues related to the company's operation and reputation.
SNR Denton's Board Advisory and Risk & Crisis Management team brings clients real world experience in all areas critical to the successful operation of a business, and is able to assist clients with the implementation of risk management and compliance programs that are both proactive and preventative at the board and management level. The SNR Denton team ensures that risks facing a company are identified and addressed, and that a risk management and compliance system is in place to manage and mitigate those risks. Additionally, when a crisis results in an investigation, litigation or reputational harm, SNR Denton is able to respond with a team experienced across multiple disciplines to ensure that messages are accurate, credible, and based on an understanding of the expectations of elected officials, opinion leaders, journalists and the public.
"Today's crises demand simultaneous attention to a host of challenging issues beyond the required legal response—including public relations, strategic communications, political reaction, reputation management and response to the concerns of employees, customers, vendors and suppliers," said McNamara. "SNR Denton is uniquely positioned to provide clients an integrated, holistic, strategic response on all fronts related to corporate governance crises."
"For example, our public policy and strategic communications expertise regarding political and public relations strategy allows us to respond to a crisis from the perspective of experienced practitioners. Our team of crisis communications strategists are battle tested and understand the critical value of collaborating with lawyers and professionals in the firm's other practice areas to ensure that messages delivered in the heat of a crisis are accurate and consistent with the long-term legal needs of the client," McNamara continued.
Particular areas of focus of the Board Advisory and Risk & Crisis Management team are:
• Civil Litigation
• Congressional Investigations
• Crisis Management
• Directors' Duties
• Internal Investigations
• Regulatory Investigations
• SEC Investigations
• State Attorneys General
• Strategic Communications

SNR Denton is a client-focused international legal practice delivering quality and value. We serve clients in key business and financial centers from more than 60 locations worldwide, through offices, associate firms and special alliances across the US, the UK, Europe, the Middle East, Russia and the CIS, Asia Pacific and Africa, making us a top 25 legal services provider by lawyers and professionals. Joining the complementary top tier practices of its founding firms—Sonnenschein Nath & Rosenthal LLP and Denton Wilde Sapte LLP—SNR Denton offers business, government and institutional clients premier service and a disciplined focus to meet evolving needs in eight key industry sectors: Energy, Transport and Infrastructure; Financial Institutions and Funds; Government; Health and Life Sciences; Insurance; Manufacturing; Real Estate, Retail and Hotels; and Technology, Media and Telecommunications.