News


< Back
Risk-Management : Risk Assessment : :
Business Transformation Exposing Companies to Multi-Directional Complexity and Risks

'Risk in Review' Report Outlines the Imperative to Strengthen Risk Management Techniques around Resilience, People, Technology, and Next-Generation Risk Analytics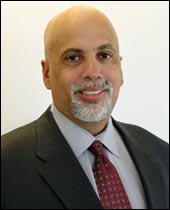 Dean Simone
Leader, Risk Assurance Practice
PWC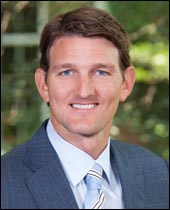 Jason Pett
Internal Audit Services Leader
PWC


As companies continue to transform their businesses to succeed in today's fast-changing global environment, they remain concerned about growing external market risks that can derail their strategic priorities, according to the new PwC US Risk in Review report entitled, "Global risk in the transformation age."

These changes in business direction are adding further complexity to the global risk landscape, and well-positioned businesses are taking decisive steps to bolster their risk management techniques to focus around four strategic response categories: resilience, people, technology and next-generation risk analytics, the survey finds.

Based on a survey of more than 800 executives and risk managers in businesses worldwide, PwC's report notes that more than two-thirds of companies have undergone a major transformation in the past 18 months, and another 10 percent plan to do so over the next 18 to 24 months. To respond to global market shifts, corporations are building new business models, tapping into digital channels and expanding into new geographic markets, all while rethinking how their supply chains and the location of their facilities fit into their globalization strategies.

"Continued recessionary pressures, global financial shocks, increased taxation and excessive government austerity are top-of-mind risks for board members and executives because of the serious impact they can have on businesses," says Dean Simone , leader of PwC's US Risk Assurance practice. "Changes in business direction have also exposed companies to new risks, and the interplay of market and business transformation is creating complex risk linkages that can be fragile and difficult to predict. This complexity requires businesses to rethink their approach by taking a holistic, multifunctional view of managing risk."

The risks ahead for 2013
While some of 2012's global market risks are behind us, survey respondents remain concerned about global economic and political pressures. Organizational change and restructuring, talent shortages and greater technology risks are all key transformation-driven risks identified by PwC for 2013.

A major global economic downturn is again seen as the most serious risk over the next 18 months, and nearly two-thirds of PwC's survey respondents cited such a downturn as being likely. PwC's 16th Annual Global CEO Survey reflected this sentiment, with 81 percent of respondents being somewhat or extremely concerned about economic uncertainty, and nearly a third expressing worries about a US recession.

Executives are most apprehensive about increased taxation in industrialized markets, which two-thirds consider a probable event with serious consequences. Similarly, about half of respondents view excessive government austerity measures as a powerful threat, particularly as more nations move to reduce their heavy debt burdens.

Close to 60 percent of executives say business transformation will make their companies more vulnerable to technology risks. The danger that major IT programs will fail to deliver expected benefits is the biggest specific risk cited by survey respondents.

More than 40 percent of survey respondents say social media is likely to put them at risk in the next 18 months.

Almost half of the survey respondents are concerned that entering new geographies and markets will expose them to further risks, particularly regulatory compliance risks.

More than 62 percent cite risks arising from organizational change and restructuring as a key hazard of business transformation, since reorganizations can go wrong or cause unexpected consequences. Similarly, more than half of respondents cite the failures of new strategies and business ventures as key risks.

"In today's unpredictable environment, companies need techniques to anticipate unknown risks and structures that are resilient to risks when and where they occur," adds Simone. "Businesses can use horizon scanning and early-warning systems to spot trends, and employ stress testing to identify key vulnerabilities. More flexible risk appetite statements, corporate-wide contingency planning and a risk-aware corporate culture that challenges conventional wisdom are all powerful tools that can help organizations better manage emerging risks."

Risk in Review outlines four strategic response categories in which forward-looking businesses are bolstering their risk management techniques to address risks arising from market and business transformation:
Resilience: Companies are pushing harder to build resilience to emerging risks. Over the next 18 months, more than half of responding companies will be applying horizon scanning, early-warning systems, scenario planning and flexible risk appetite statements.
People: More companies are taking organizational measures such as developing risk-related performance incentives and conducting talent audits to identify skills gaps. PwC's survey respondents plan increases of 79 percent and 69 percent, respectively, in their use of these measures.
Technology: To address growing risks from digital technology and social media, companies will nearly double their use of intellectual property, brand and reputation audits over the next 18 months and take measures to mitigate the risks that are uncovered.
Next-generation risk analytics: Across industries, companies will draw on more sophisticated techniques to identify hidden patterns and risk linkages in large sets of data. The fastest growing tools will include integrated risk data warehouses (whose use is expected to double) and risk dashboards (whose use will increase by 50 percent).
To download a full copy of the Risk in Review report, please visit: http://www.pwc.com/riskinreview.

PwC understands that significant risk is rarely confined to discrete areas within an organization. Rather, most significant risks have a wide-ranging impact across the organization. As a result, PwC's Risk Assurance practice has developed a holistic approach to risk that protects business, facilitates strategic decision making, and enhances efficiency. This approach is complemented by the extensive risk and controls technical knowledge and sector-specific experience of its Risk Assurance professionals. The end result is a risk solution tailored to meet the unique needs of clients.

PwC US is a member of the PwC network of firms in 158 countries with more than 180,000 people.