News


< Back
Risk-Management : Risk Assessment : Human Resources :
Manage Return-to-work Programs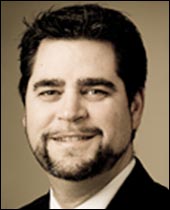 Roger Dunkin
Vice President of Professional Services
Riskonnect


Riskonnect has unveiled multiple new products this week at the RIMS '13 Annual Conference and Exhibition, the world's largest gathering of risk professionals, in Los Angeles.
The Company announced Riskonnect Managed Disability, which fully integrates into Riskonnect RMIS (risk management information system) and incorporates return-to-work guidelines and disability durations, predictive modeling, benchmarking medical duration against industry standards and monographs and referential content. Earlier this week, the Company announced Riskonnect EHS and Riskonnect Alerts and Riskonnect GRC.
Managed Disability
Using comprehensive evidence-based MDGuidelines™, in partnership with Reed Group, an industry leader for over 30 years, Riskonnect Managed Disability is designed to help control rising Workers' Compensation costs by providing a way to proactively manage return-to-work programs. The Reed Group interface is a major component of a larger automation of the return-to-work process. Riskonnect revealed this new technology in an exclusive clients only webinar last week.
"It will be more important than ever to drive down excessive Workers' Compensation costs with key provisions of the new healthcare law taking effect in early 2014," said Roger Dunkin, Vice President, Professional Services. "With Riskonnect Managed Disability, you'll have access to the world's largest global statistical database of millions of actual observed cases to more closely predict when employees can return to work. This is a fantastic resource, especially for those of us without a medical background."
Riskonnect Managed Disability integrates with claims data in real time, using the most recent medical information, and is designed for those who manage Workers' Compensation, Disability or return-to-work programs. "Riskonnect Managed Disability is powerful because claims data and benchmark data are combined in one system, making it easier to compare," Dunkin said. "The ultimate goal is to get an injured employee back to work and Riskonnect Managed Disability is designed to help organizations meet that goal."
Riskonnect, Inc. is the provider of a premier, enterprise-class technology platform for the risk management industry. As an independent innovator in risk management software, Riskonnect develops and markets a growing suite of software solutions on a world-class cloud computing model, helping clients elevate their risk management programs, safety solutions and programs for management of risks across the enterprise. Through its strategic, operational and insurable risk software applications, Riskonnect provides the risk management industry with the specific, configurable solutions needed to reduce losses, control risk and affect shareholder value.