News


< Back
Risk-Management : Risk Assessment : Insurance :
DefCon Risk Group Expanded with Aviation Specialization

Leading Full-Service Specialty Brokerage Partners with AirSure Limited to Bolster Practice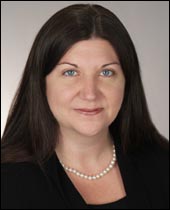 Kim Hennessy
Senior Vice President
Equity Risk Partners


Equity Risk Partners, a full-service insurance brokerage, employee benefits and risk management consulting firm, has joined forces with AirSure Limited, the largest independent aviation risk management consultant in the United States, to strengthen its DefCon Risk Group, a specialty practice focused on Defense, Aerospace and Government Services. With the partnership, Equity Risk Partners will more effectively provide aviation industry companies with specialized insurance knowledge and resources, delivering collaborative solutions that mitigate clients' risk and reduce their overall insurance costs.
The Equity Risk Partners and AirSure Limited partnership comes at a time when the aerospace, defense and government contracting sectors face complex regulation and high risk. Together, the companies are expanding their added value, delivering clients with an enhanced focus on all aspects of aviation liability, domestically and globally. The partnership furthers Equity Risk Partners' ability to provide clients with:
An in-depth understanding of the risk factors facing the defense, aerospace and government services sectors
Access to proprietary insurance products built specifically to serve each DefCon sector
Unparalleled claims expertise
A customized service platform with risk management tools designed to fit the needs of clients focused in the defense, aerospace and government services sector
Equity Risk Partners' DefCon Risk Group is spearheaded by Senior Vice President Kim Hennessy. She is a respected insurance industry veteran with more than 20 years of experience focused on mid-sized accounts and specializing in defense and government contractors. Prior to joining Equity Risk Partners in 2008, she held management positions at Marsh, Johnson & Higgins and Chubb.
"Aviation liability and specialty aviation programs are unique and complex. Additionally, the claims arising from these programs are prevalent and can be extremely expensive to defend and pay," said Hennessy. "This partnership combines our talent and expertise and offers a customized, multi-level coverage plan driven by our mission to provide our clients with the benefits of unparalleled service and a lower cost of risk."
"Equity Risk Partners' unmatched expert guidance and counsel on insurance and risk management stemming from their focus on private equity and due diligence makes their firm a great partner, "said Joel Heining, sales executive for AirSure Limited. "Our combined ability in managing risk provides companies with the most comprehensive and cost-effective coverage available and will ensure the ongoing safety and security of the aviation and aerospace enterprise."
Equity Risk Partners is a full-service insurance brokerage, employee benefits and risk management consulting firm. In addition to a suite of services for a variety of insurance lines, Equity Risk provides specialized private equity services. Founded in 2001, the company is dedicated to improving the efficiency, structure and return of private equity transactions through consistent and timely due diligence. Combining extensive industry experience with a dedication to excellence, they deliver creative, cost-effective insurance solutions, as well as innovative product and financing alternatives. Headquartered in San Francisco, Equity Risk Partners has a nationwide presence with additional offices in Chicago and New York.
For more than 25 years, AirSure Limited has focused exclusively on the aviation industry and is the largest independent aviation risk management consultant in the United States. Under the leadership of CEO Bill Behan, the company's reputation of service and integrity serves customers throughout the world. Because AirSure Limited is an aviation insurance specialist, they are capable of handling virtually all types of operations in any facet of aviation and they remain dedicated to offering a capability and service level unmatched in the aviation insurance industry.
AirSure Limited's team represents a diverse background of various segments of the insurance and aviation operations, which includes a division dedicated to the varying challenges represented across the aviation spectrum. From FBOs and charter operators to flight departments, flights schools and air ambulances, they develop comprehensive insurance strategies that protect their clients personnel, resources and financial interests.