News


< Back
Risk-Management : CRM : :
Native Integration of D&B Content into SugarCRM

CRM Market Leader SugarCRM to be Powered by D&B's Indispensable Business Content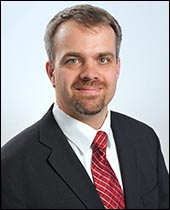 Clint Oram
Co-founder and CTO
SugarCRM


Dun & Bradstreet (D&B), the leading source of commercial information and insight on businesses, and SugarCRM, the company that enables businesses to create extraordinary customer relationships with the most innovative and affordable CRM solution in the market, recently announced an alliance to enable seamless, native integration of D&B business content into SugarCRM.
"Sales, marketing, and customer service teams are fighting a losing battle against incomplete data," said Mike Sabin, senior vice president, Partner Solutions, D&B. "CRM users want to maximize their sales and marketing efforts, but until now they've had limited access to quality business information. Through our new partnership with SugarCRM, users can now overcome this challenge with company, industry, and contact data flowing directly into their CRM."
Both companies aim to provide SugarCRM users with an intelligent CRM to grow their businesses through integrated access to prospect, customer, and opportunity information. Customers gain access to D&B's global data on more than 230 million businesses and 100 million contacts.
"Today's typical customer-facing individual is overwhelmed by the sheer volume of data available around prospects and customers," said Clint Oram, co-founder and CTO of SugarCRM. "Combining the powerful, intuitive user experience from Sugar UX™ with D&B's extensive data services enables Sugar users to turn 'big data' into 'little data'— leading to more informed and intelligent decisions, shorter sales cycles, and greater overall customer satisfaction."
SugarCRM users will experience a number of advantages:
Time savings from more complete, current, and accurate information with no manual entry

Faster closed deals by identifying the best prospects and gaining visibility into cross-sell and upsell opportunities

Improved campaign effectiveness and metrics through more accurate lead data

Stronger customer loyalty and advocacy through a 360-degree customer view
SugarCRM users can choose from three levels of D&B data integration based on their needs and budgets. Each level provides different types and quantities of company and contact information, as well as detailed industry and competitor data.
Available Through SugarCRM Resellers
The integrated solution will be available through SugarCRM resellers. Users can purchase D&B data subscriptions from participating SugarCRM channel partners, who will provide local sales and support.
About SugarCRM
SugarCRM enables businesses to create extraordinary customer relationships with the most innovative and affordable customer relationship management (CRM) solution on the market. By placing the individual at the center of its solution, SugarCRM is putting the "i" in CRM and empowering people at all levels of an organization to better understand and engage with customers. Based in Silicon Valley, SugarCRM is backed by Goldman Sachs, Draper Fisher Jurvetson, NEA, and Walden International. More than 1.4M individuals in over 120 countries rely on SugarCRM.
About Dun & Bradstreet® (D&B)
The Dun & Bradstreet Corporation is the world's leading source of commercial data, analytics and insight on businesses, or "content." Our global commercial database contains more than 230 million business records. We transform commercial data into valuable insight, which is the foundation of our global solutions that customers rely on to make critical business decisions.
D&B provides solution sets that meet a diverse set of customer needs globally. Customers use D&B Risk Management Solutions™ to mitigate credit and supplier risk, increase cash flow and drive increased profitability, and D&B Sales & Marketing Solutions™ to provide data management capabilities that provide effective and cost efficient marketing solutions to increase revenue from new and existing customers.