News


< Back
Risk-Management : Technology : Information Systems :
Advanced Fraud Detection

New Version of Company's Flagship Solution Fully Integrated with Device Reputation Capabilities and Latest Fraud Signals; Addresses SSN Randomization Issues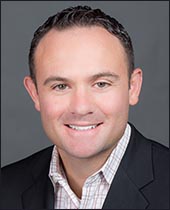 Garient Evans
Director of Identity Risk Solutions
ID Analytics


ID Analytics, a leader in consumer risk management, has announced a new version of its flagship fraud detection solution, ID Score, which has been updated to address the needs of businesses in light of the evolving fraud landscape.
ID Score 9.0 now offers fully integrated identity and device insight to enable organizations to more effectively assess fraud risk at the point of application, with a 30-50 percent improvement in fraud detection over the previous release. This new release puts ID Score 9.0 into a unique performance category, helping organizations enrich customer experiences and further reduce fraud losses and operational expenses, while decreasing false positives.

Broader Risk Assessments
ID Score 9.0 improves the effectiveness of identity fraud detection by offering greater insight into consumer behavior and device profile risk, uncovering hidden associations between events, accounts and device usage. The solution harnesses the power of the ID Network®, one of the nation's largest networks of cross-industry consumer behavioral data, to gain a comprehensive, up-to-the-minute perspective on identity fraud risk. By applying advanced analytics to this unique perspective on consumer behavior, ID Score 9.0 is able to deliver powerful risk mitigation and insight into identity risk.

To provide additional insight into the risk of a device being used during a consumer interaction, ID Analytics has partnered with leading device authentication and intelligence providers, including iovation and ThreatMetrix, to generate cutting-edge risk assessments on billions of devices for hundreds of millions of credit-active Americans. ID Score 9.0 is able to incorporate these assessments into the score itself, returning a single, authoritative fraud assessment informed by both identity and device risk.

SSN Randomization and False Positives
ID Score 9.0 reduces false positives associated with Social Security number (SSN) randomization, which the Federal government initiated in 2011 to deter fraud but are difficult for legacy systems to handle. ID Score 9.0 incorporates the randomization into its methodology to deliver more accurate results and reduce false positives.

"With fraud tactics constantly evolving and fraudsters moving faster than ever, companies need to stay ahead of risk to protect their businesses," said Garient Evans, director of Identity Risk Solutions at ID Analytics. "ID Score 9.0 addresses pressing fraud-related concerns facing businesses today, giving them peace of mind that they're getting an accurate read on each and every customer while helping them to reduce expenses and improve customer satisfaction."

ID Analytics is a leader in consumer risk management with patented analytics, proven expertise, and real-time insight into consumer behavior. By combining proprietary data from the ID Network—one of the nation's largest networks of cross-industry consumer behavioral data—with advanced science, ID Analytics provides in-depth visibility into identity risk and creditworthiness. Every day, many of the largest U.S. companies and critical government agencies rely on ID Analytics to make risk-based decisions that enhance revenue, reduce fraud, drive cost savings, and protect consumers. ID Analytics is a wholly-owned subsidiary of LifeLock, Inc.