News


< Back
Risk-Management : Information Systems : Federal Financial Institutions Examination Council :
Comprehensive Internet Threat Monitoring

bankSMART Helps Global, Regional and Community Banks Easily Heed Recent FFIEC Guidance, Safeguard Brand Reputation and Minimize Business Risk from Online Activity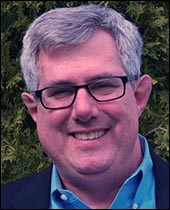 Greg Mancusi-Ungaro
CMO
BrandProtect


Internet risk detection and threat mitigation leader BrandProtect™ has announced bankSMART, a new subscription-based, multi-channel, online threat monitoring service designed to help financial institutions of all sizes address the issues raised by the FFIEC's Social Media: Consumer Compliance Risk Management Guidance.
The FFIEC guidance, which was issued on December 11, 2013, and effective immediately, sets the expectation that all financial institutions – from local, community and regional banks and credit unions to the largest banks in North America – need to monitor social media and other online channels for reputation and operational risks. bankSMART offers a full range of online threat monitoring capabilities across a broad range of monitoring channels, including social media, unauthorized websites, mobile applications and fraudulent email, and is tailored specifically for institutions subject to the FFIEC guidance. Through the new bankSMART service, these banks, credit unions and other financial institutions can have cost-effective access to BrandProtect's holistic threat intelligence platform to ensure they are aware of and understand any Web-based activity that could negatively impact their business.
The need for such a service is growing increasingly important, as evidenced by a recent survey BrandProtect conducted among a sample of its banking customers. Not surprisingly, all respondents agreed that social media is the most important channel for properly detecting and mitigating threats to their businesses, followed by domain and brand monitoring at 80 percent. Furthermore, 60 percent of BrandProtect's banking customer sample agreed that it's getting harder to "listen in" on all of the potential online threats to their businesses due to the increasingly sophisticated, multi-channel approach being taken by cyber criminals.
"Cyber threats today are becoming increasingly more sophisticated and multi-faceted," said a compliance executive at a global banking institution and BrandProtect customer. "That's why we put a premium on a holistic approach to threat monitoring; it ensures that we can more efficiently detect and validate potential cyber threats and effectively mitigate any associated business or reputational risk. We've learned that a siloed approach is not sufficient, which the FFIEC guidance reinforced for us. But, by closely monitoring multiple channels, we can ensure we're notified of potential risks from all sides."
bankSMART leverages BrandProtect's holistic threat intelligence platform, which is used by some of the largest financial institutions in the world, including 11 of the top 35 banks in North America. The bankSMART service detects online incidents that potentially threaten businesses and cause reputational damage, providing security operations departments, GRC teams and marketing divisions with the information to appropriately mitigate threats and minimize business risks. bankSMART monitors everything from social networks and unauthorized websites to mobile applications and email phishing schemes to provide an integrated, multi-channel view of threatening online brand activity. When incidents require online takedowns, BrandProtect will move quickly, working with ISPs, content hosts and registrars to remove the non-compliant or illegal content.
bankSMART is sold on a subscription basis, starting at $9,900 per year for banks, credit unions and other financial institutions with less than $250,000,000 in assets. bankSMART is designed to be an extremely cost-effective solution for financial institutions of all sizes, with annual pricing determined by the asset-size of the purchasing entity.
"The recent FFIEC guidance on Social Media calls out the exponential growth and fusing of Web-based commerce and social media in the banking industry, and urges banks to better understand the new business and reputational risks that they may be vulnerable to," said Greg Mancusi-Ungaro, BrandProtect CMO. "While other companies provide point solutions for specific areas of Internet monitoring, only BrandProtect offers an integrated, all-in-one approach with automated, multi-channel Internet monitoring, including anti-phishing and comprehensive brand monitoring. So, instead of deploying an ad-hoc solution and incurring the expense and complexity of working with three, four or five specialized vendors, banks, credit unions and other financial institutions can feel confident that one efficient solution – bankSMART from BrandProtect – is addressing the issues highlighted by the FFIEC, at a fraction of the cost."
BrandProtect provides a comprehensive suite of Internet risk detection and threat mitigation solutions for enterprises. The company deploys a unique combination of advanced proprietary technology, overseen by a seasoned team of threat analysts, to quickly identify and mitigate fraudulent or unauthorized online activity, such as brand abuse and trademark infringement incidents, phishing attacks, Web traffic diversions, website integrity issues and defamatory discussions. BrandProtect helps security, governance, risk management, compliance and marketing organizations at leading financial services institutions, large-scale retailers, insurance providers, telecommunications operators and pharmaceutical companies protect their brand value and business bottom line.