News


< Back
Risk-Management : Technology : Big Data Analytics :
RiskVision Managed Risk-as-a-Service

985% Growth in Secure Cloud Services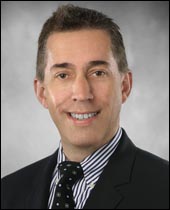 Joe Fantuzzi
President and CEO
Agiliance


Agiliance, Inc., the leading independent provider of integrated solutions for Operational and Security Risk programs, has announced 985% growth over successive trailing-twelve-month periods in RiskVision™ Managed Risk-as-a-Service (M-RaaS) offerings for Cloud Risk, Cyber-Threat Risk, and Vendor Risk Management. RiskVision M-RaaS is a secure cloud service using the award-winning RiskVision 7 platform, which sets the standard of care for real-time, big data risk management automation.

Agiliance established itself in large enterprises and government agencies over the past few years. Those customers that have licensed RiskVision include:

• 4 of the 12 largest European diversified financial services organizations;
• 3 of the 8 largest North American financial services outsourcers;
• 3 of the 5 largest North American nuclear energy utilities;
• 2 of the 3 largest global life sciences firms; and
• 8 of the 14 largest US government civilian agencies.

"RiskVision's momentum across many sectors indicates C-suite buyers want a production-proven risk management architecture that adapts quickly to new users, use cases, and requirements but also scales cloud delivery with big data," said Joe Fantuzzi, president and chief executive officer at Agiliance. "RiskVision delivers on this promise: from simplicity of content changes, to visualization of workflows, to virtualization and clustering, to application performance, to guaranteeing customizations work when upgrading."

Agiliance bellwether accounts are fueling trickle-down wins of Agiliance customers who start with single use cases, both in large and small to medium enterprises. Quick, efficient, and secure access to Agiliance M-RaaS delivers enterprise-class, cost-effective solutions to a broader clientele without their need to hire resources.

For Cloud Risk Management

• Proofpoint, Inc. selected RiskVision over 4 competitors to achieve FedRAMP certification to deliver its email and information protection cloud services to the US federal government.

• A large US biotech firm chose RiskVision M-RaaS over MetricStream for its ease of content controls, workflow configuration, and reporting to meet various FDA regulatory requirements.

For Cyber-Threat Risk Management

• Fiserv, Inc. selected RiskVision M-RaaS over 3 competitors for its vulnerability data management program, which may include data integration with HP ArcSight ESM, Tripwire Enterprise for Security Configuration Management, Qualys QualysGuard, and BMC Remedy. This cloud service uses the same data model already in production on premise for RiskVision use cases in Enterprise Risk, Operational Risk, Regulatory Compliance, Legal and Security Policy Standards, and Application Life Cycle Security.

• A large European pharmaceutical firm chose RiskVision Threat and Vulnerability Management over EMC Archer and others for research security operations, integrating Jumpbox GLPI for IT Asset Management, Qualys QualysGuard, and Rapid7 Nexpose Enterprise for vulnerabilities, as well as Atlassian JIRA ticketing for IT Service Management.

For Vendor Risk Management

• A multi-national real estate financial services outsourcer selected RiskVision M-RaaS over Hiperos 3rd Party Management (3PM), MetricStream, and EMC Archer third-party risk tools to deliver enterprise-class Vendor Management for its largest business line.

• A large US federal government mortgage agency purchased RiskVision M-RaaS to achieve regulatory compliance on its third-party vendors. This augments RiskVision use cases for Application Risk and Vulnerability and Threat Management already in production on premise.

"We've been working with Agiliance for a year and winning accounts for RiskVision in the financial services industry," said Renee Barraza, head of enterprise risk and compliance sales at Accunet Solutions, a US-based solution provider with headquarters in Boston. "Agiliance's product is light-years ahead in delivering the industry's most configurable product at any scale, at the lowest total cost of ownership."

About Agiliance
Agiliance, the Big Data Risk Company, is the leading independent provider of integrated solutions for Operational and Security Risk programs. Agiliance is automating how Global 2000 companies and government agencies continuously monitor big data for risks across financial, operations, and IT domains to increase operational efficiency and orchestrate incident, threat, and vulnerability actions in real time. RiskVision customers demonstrate automation use cases within 30 days on-demand, and within 60 days on-premise, made possible by a configurable platform and applications, broad library of technology integrations, and vast domain and regulatory content. RiskVision scales with businesses, effectively managing assets, data, people, and processes to achieve 100 percent risk and compliance coverage. Its real-time risk analysis leads to optimized business performance and better investment decisions. For more information, please visit www.agiliance.com.