News


< Back
Risk-Management : Operational Risk : Analytics :
SAS is a Leader in Operational Risk Management

SAS OpRisk Management praised for comprehensive platform, big data analytics and extensible data management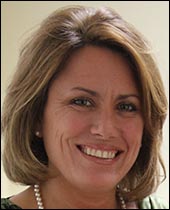 Brooke Upton
Global Product Marketing Manager
Risk Management Solutions
SAS Institute


SAS remains a category leader in the Chartis Operational Risk Management Systems for Financial Services 2014 RiskTech Quadrant. The business analytics powerhouse was recognized for "completeness of offering" and "market-share potential."
"Our research suggests that operational risk is now recognized as the most important risk by financial institutions. Also the scope of coverage for operational risk management processes and systems is increasing," said Peyman Mestchian, Managing Partner at Chartis. "The SAS capabilities go beyond the traditional oprisk space covering such requirements as model risk, financial crimes, enterprise governance and compliance as part of a unified technology environment and was a key factor in our RiskTech Quadrant analysis."
Operational risk requirements, cost and complexity pressures are pushing the trend to consolidate into enterprise operational risk platforms, says Chartis. Needing stronger links between operational risk, GRC, financial crime and enterprise risk management and other risk-related activities, buyers increasingly look to advanced analytics. The report highlighted the big data analytics in SAS Visual Analytics, which addresses the need for varied analytical methodologies.
Chartis praised SAS OpRisk Management for covering "a range of enterprise risk management needs including credit risk, market risk, asset liability management, operational risk/GRC, liquidity risk and financial crime." SAS saw risk technology sales grow by 23 percent last year. Chartis also complimented the SAS extensible data model, which "covers the OpRisk and GRC domains and provides ready-to-use data elements (e.g., risks, controls) and ready-to-use field definitions for each data element (e.g., risk title, risk owner), which can be extended without constraints."
Chartis identified new quantification method demands from the market, exacerbated by the "extreme sensitivity of the loss distribution fitting process, together with the relative paucity of data." SAS builds in risk capital calculation, including regulatory and economic models for operational risk, and can implement advanced modeling of operational risk exposures and capital requirements to support advanced measurement. The solution also integrates internal and external operational risk data.
"Rising costs due to regulatory fines and trading scandals has made operational risk a boardroom issue. Self-assessment of both qualitative and quantitative risk is more important than ever," said Brooke Upton, Global Product Marketing Manager for Risk Management Solutions at SAS. "SAS OpRisk Global Data helps banks evaluate publicly reported losses and benchmark against firms of similar asset size and structure."
SAS was recently named a category leader in the Chartis RiskTech100 2014 report.
Read the Chartis Operational Risk Management Systems for Financial Services 2014 report.
About Chartis
Chartis is recognized internationally as the leading research and advisory firm focused exclusively on the risk technology market.
Chartis Research is authorized and regulated by the Financial Conduct Authority (FCA) for providing investment advice.
About SAS
SAS is the leader in business analytics software and services, and the largest independent vendor in the business intelligence market. Through innovative solutions, SAS helps customers at more than 70,000 sites improve performance and deliver value by making better decisions faster. Since 1976 SAS has been giving customers around the world THE POWER TO KNOW.