News


< Back
Risk-Management : Software Development : Collaborative Accountability : ISV
Enabling Legal Departments to Stop Compromising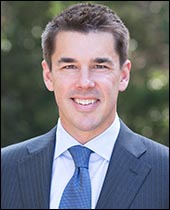 Jason Parkman
CEO
Mitratech


Mitratech, the leading provider of enterprise legal management solutions, announced the release of the next generation of its highly agile and sophisticated TeamConnect platform. While the 4.0 version of TeamConnect continues to offer fully integrated, comprehensive legal management products Mitratech is known for – including matter management, spend management and e-Billing, contract management, legal hold, and compliance solutions -- this highly configurable and upgradable platform revolutionizes legal technology expectations.
"Today, legal departments are offered two choices: they can get up and running quickly with out-of-the-box products and process apps that offer limited functionality, minimal security, and only basic configurability OR they can spend months and millions of dollars implementing a complex, robust enterprise solution that is likely going to take the same amount of time to upgrade a year or two from now. We don't believe either of these options is satisfactory," said Mitratech CEO Jason Parkman.
"The new TeamConnect allows legal departments to stop compromising. It offers the robust, sophisticated functionality that TeamConnect has long been known for - while ensuring that the product can be implemented, administered, configured, and upgraded in an efficient and sustainable manner, resulting in lower total cost of ownership for our clients. We know that both of these goals are incredibly important, and we are thrilled to offer the only solution that fulfills both of these needs."
Early results show that an average TeamConnect client will see the payback period on their initial investment cut by 43% due to increased configurability, faster implementation, and new functionality.
Key components of the latest release ensuring that legal administrators can configure and maintain the solution efficiently and sustainably include:
Highly configurable financials and collaborative budgeting that enable clients to track spend and reduce costs using the methods that work best for their business
Best-in-class workflow design that offers the flexibility legal departments need to handle both simple and complex procedures, while removing administrative burdens and improving efficiency
An easy-to-use screen design tool that allows administrators to quickly modify existing screen designs and generate new designs from scratch without the need for any customizations
Enhanced search and record editing functionality that improves TeamConnect's usability, leading to improved adoption and productivity
For clients on the new TeamConnect, upgrades are also much simpler due to the high configurability of the solution (reducing reliance on customizations) and the availability of new tools designed specifically for TeamConnect upgrades:
An upgrade toolkit that offers a suite of tools that significantly reduces the time and effort to perform upgrades
An enhanced API layer that ensures any customizations that clients create are easily upgradable from version to version
These enhancements, combined with the deep existing functionality of TeamConnect, offer clients a sustainable platform for innovation - one that enables the legal department to be the best-run function in the corporation. By consolidating management of all critical legal functions, TeamConnect gives legal departments greater visibility into legal operations - helping to increase legal staff productivity, improve collaboration with internal partners and outside counsel, lower total legal spend, and drive more predictable and strategic business outcomes.
With almost 30 years of experience as the authority in enterprise legal management solutions, including matter management, spend management, contracts management, compliance solutions, and legal hold, Mitratech's products are used by more than 25% of the Fortune 500 and 100% of the Am Law 200.

ABOUT MITRATECH
Mitratech is the leading provider of fully integrated enterprise legal management solutions for global legal departments of all sizes, including more than 25% of the Fortune 500 and more than 220 organizations in all. Mitratech's offerings include the flexible, comprehensive, and trusted TeamConnect and Lawtrac product platforms, both of which offer end-to-end matter management, e-Billing, legal hold, contracts management, entity management and GRC solutions. Mitratech clients are able to prove demonstrable value creation for their organization by automating legal workflows, improving business outcomes through actionable data and insight, increasing collaboration with external partners and reducing overall legal spend.